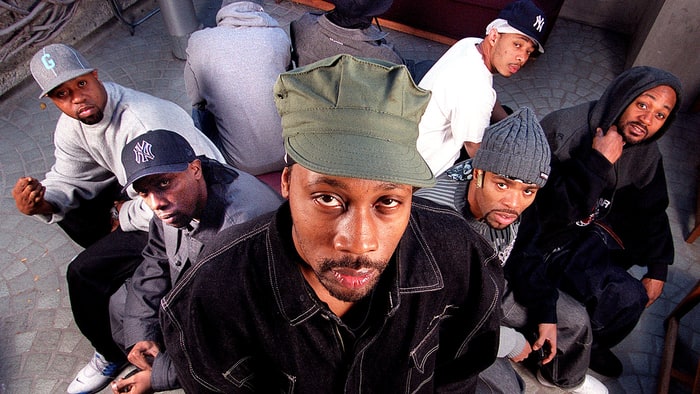 The mythical Wu-Tang Clan has made a successful comeback with the release of their eighth album, 'The Saga Continues'. A new project that follows their last album that was released in 2015 (Once Upon a Time in Shaolin) that didn't really make waves in  the music sphere because there was only one copy available… The copy was auctioned to the highest bidder, the winning bid of $2 million was placed by creepy American businessman Martin Shkreli who ended up selling it on e-bay for half the price.
Virtually all the historical members of the clan (Ghostface Killah, Method Man, Inspector Deck, Raekwon, Cappadonna) are featured throughout 'The Saga Continues', including  a few verses from Killa Priest, Redman and Sean Price
A few days ago, Ghostface, Rza, Cappadonna and singer Steven Latorre were on the set of Jimmy Fallon's show to perform the admirable 'My Only One', backed by the musicians of The Roots.
The album 'The Saga Continues' is now available on  Spotify, Deezer and Apple Music:
Article Tags:
Jimmy Fallon
·
The Roots
·
Wu Tang
·
Wu Tang Clan