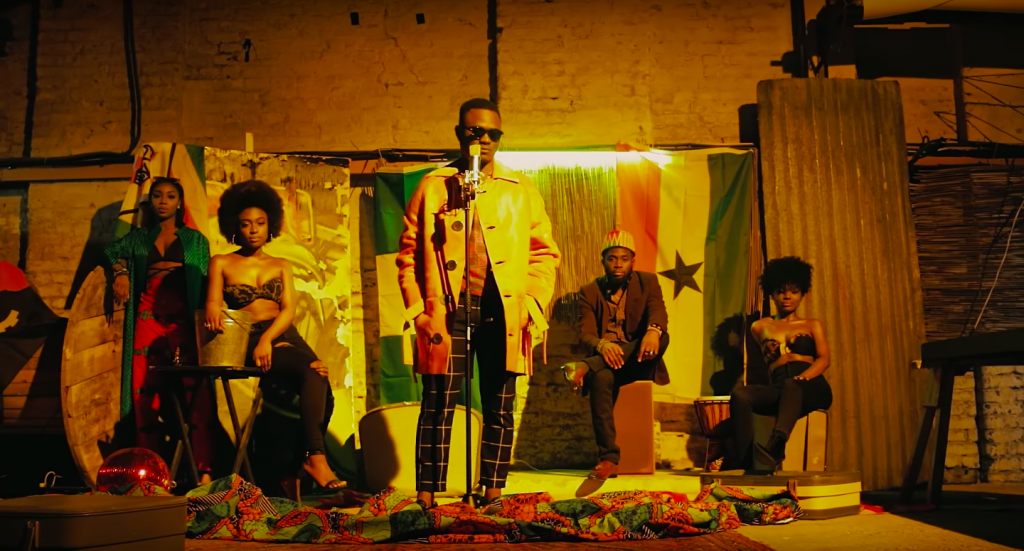 MoeLogo, Odunsi, Tekno, Maleek Berry, Ycee… Because the Afrobeats hits have been blowing us away lately, Prospect selects for you the 12 best Nigerian videos that have surfaced over the last month.
Juls x MoeLogo x Siza x Dj Tunez – 'Oshey'
A few monthes ago, Ghanaian genious producer Juls released his second EP, Ojekoo, a five-track project, featuring Burna Boy, Nonso Amadi, Tay Iwar and more. He just released a stunning, afrocentric video for "Oshey", one of the stand out tracks featuring London based Nigerian singer Moelogo, and Siza.
Show Dem Camp x Odunsi x BOJ – 'Poping Again'
"Popping Again" is a super chilled mid-tempo song featuring Odunsi and BOJ, which speaks about enjoying life and the benefits of working hard. In their video, Show Dem Camp present the typical Lagos party scene today complete with many members of the alté scene in Lagos.
Wizkid x Terri x Spotless x Ceeza Milli – 'Soco'
The music video for Wizkid and his Starboy crew's infectious track 'Soco' has finally arrived. 'Soco' is the lead single from Made in Lagos, a newly-announced forthcoming EP from the Starboy crew.
Tekno – 'Yur Luv'
While "Yur Luv" is definitely better than the middling "Anyhow" we compiled in last month's WHAT'S UP LAGOS?, it's simply not as good as the hits that made him a household name.
Maleek Berry – 'Sisi Maria'
Produced by Maleek Berry himself, "Sisi Maria" finds the producer-turned-artist doing what he does best: wrapping up a mushy love song in a ridiculously catchy beat.
Tinny Mafia x Ycee x Bella x Damilare x Dapo Tuburna – 'Kokoka'
Featuring Ycee, Bella Alubo, Damilare and Dapo Tuburna, "Kokoka" is an afropop hit which will catch on quickly. Even though each artist has their own distinct style, they marry them all together quite well on this track and don't have to compromise their sound for it.
Mayorkun x Davido – 'Bobo'
Mayorkun who's been on UK Tour since the beginning of the year premieres 'Bobo' as his first official single of the year after the massive success of 'Che Che' last year.
Ajebutter 22 x BOJ – 'Omo Pastor'
Ajebutter22 and BOJ have something to say about rogue pastors and the religion business in Nigeria.
Krizbeatz x Lil Kesh x Victoria Kimani x Emma Nyra – 'Give them'
Last year Krizbeatz released his star studded debut album, Afro Dance Music, featuring our faves like Davido, Tekno, Mayorkun and more. He's just released a video for one of the standout tracks "Give Them" featuring Lil Kesh, Victoria Kimani & Emma Nyra.
JoulesDaKid x Ajebutter22 – 'RRS'
JoulesDaKid and Ajebutter22 reminds us with humour how police misconduct is an issue in Nigeria in 2018.
Article Tags:
Ajebutter22
·
BOJ
·
Davido
·
Juls
·
Maleek Berry
·
Mayorkun
·
Moelogo
·
Odunsi
·
Show Dem Camp
·
Tekno
·
Wizkid
·
YCee