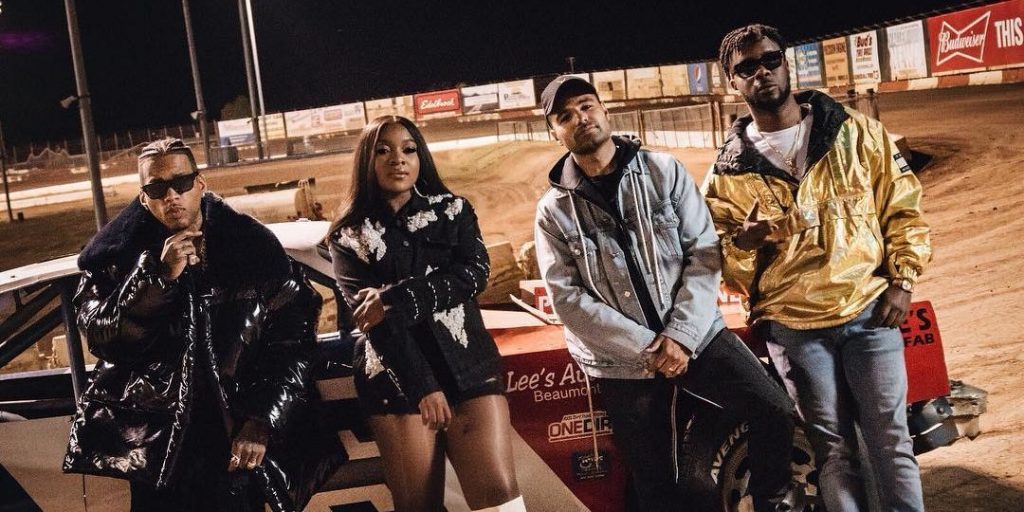 When he talks about his first album, Yogi says he wants to bring British and American cultures closer to each other. But you have to listen to 'Baby', the lead single of the London born and La based producer's coming album to better understand what he means.
It's been a little over a month since 'Baby' is available on streaming services, and an official video is now online. On screen, Maleek Berry, Ray BLK and Kid Ink take turns while a car race is actually taking place.
Speaking with 
Complex
 about why he brought the three artists together, Yogi explains:
"It was so important to get Ray BLK on this as she represents what's happening in the U.K. at the moment.  She brings that South London swag, which kept the beat authentic.

Maleek represents what's happening in the clubs in the UK at the moment. No one can deny the influence afrobeat is having on UK urban music right now.

[It also] made perfect sense to have Kid Ink rep LA culture and help merge all the worlds the song now represents."
Someone will probably be listening to 'Baby' for the first time only by knowing one of the participating artists. But it's hard not to finish the track as a fan of Yogi, the man behind the wheel.
Article Tags:
Kid Ink
·
Maleek Berry
·
Ray BLK
·
Yogi