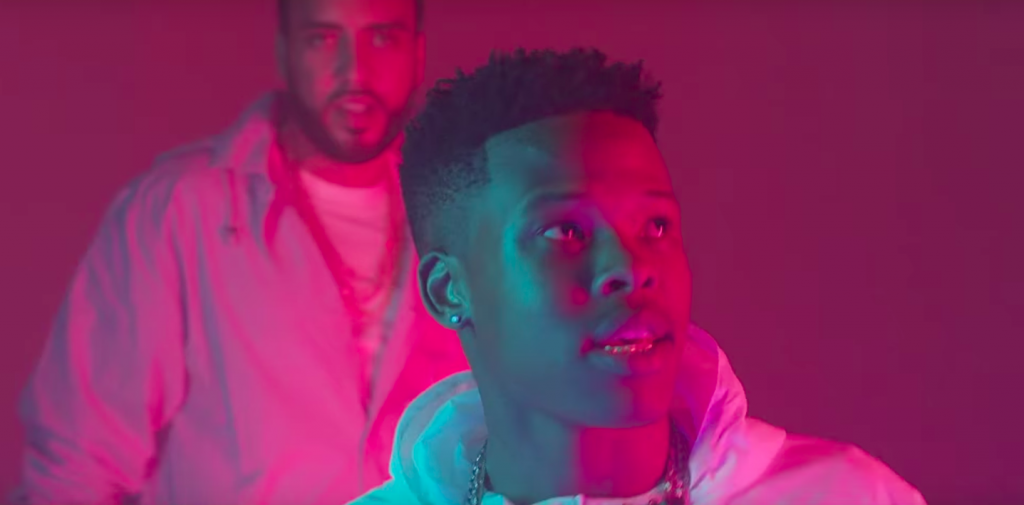 Current South African rap sensation Nasty C has finally shared the video to the song 'Allow' which features U.S rapper, French Montana. This particular collabo is the first track on his debut album 'Bad Hair Extensions' which was released last year. This  piece focuses primarily on the easy flow of the Durban rapper and a flawless US / West Coast inspired production. Montana's verse, (In true Montana style) remains relatively superficial, although in good taste.
We did find the video to be a little disappointing. The story line (or lack thereof ) lacks originality, is very typical and does not deviate from the usual rap reflexes: club scene and video vixens, girls in pool outfits, neon lights…you get what we're trying to say here. Considering some of the visuals he's given us before, we definitely expected more from the young rapper, he's proven that he's more than capable.
Although the video was a bit of a let down, we will admit that the actual track makes for a good bop.
You can watch the video 'Allow' above and stream  Bad Hair Extensions on Spotify, Apple Music or Deezer. For more content from Nasty C,  re-watch his latest music video featuring Major Lazer  and other African faves. 'Particula' ft Jidenna, Nasty C & DJ Maphorisa.
Article Tags:
Afrique du Sud
·
Allow
·
Bad Hair Extensions
·
French Montana
·
Nasty C
·
South Africa