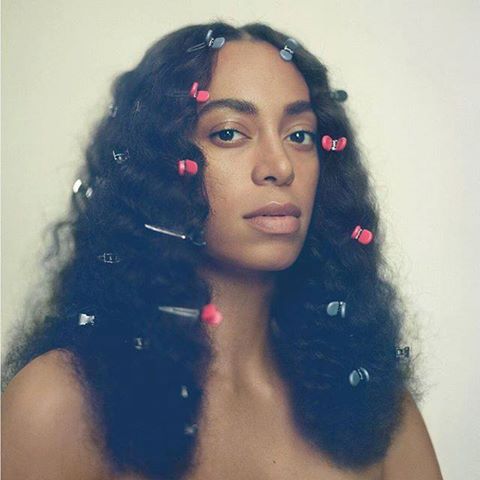 Vendredi dernier (30 sept.), Solange sortait son 3e album studio, A Seat At The Table qu'elle présente comme "un projet traitant d'identité, d'émancipation, d'indépendance, de deuil et de guérison".  Des moments forts ponctuent le format long comme le doux 'Mad' ft. Lil Wayne , Don't Touch 'My Hair' ft. Sampha, ou encore le morceau de clôture 'F.U.B.U.' avec BJ the Chicago Kid et the Dream.
La soeur de Beyoncé a publié simultanément deux somptueuses vidéos dimanche dernier (2 oct.). L'une illustre l'extrait 'Don't Touch My Hair' et nous réserve une courte apparition de Sampha. La seconde donne vie à 'Cranes In The Sky'. Les deux clips très 'mode' sont réalisés par le mari de Solange, Alan Ferguson.

Regardez les vidéos de Solange plus haut et streamez l'album 'A Seat At The Table' sur Spotify, Deezer ou Apple Music. 
Article Tags:
Alan Ferguson
·
BJ The Chicago Kid
·
Lil Wayne
·
Sampha
·
Solange
·
The-Dream
·
Video officielle