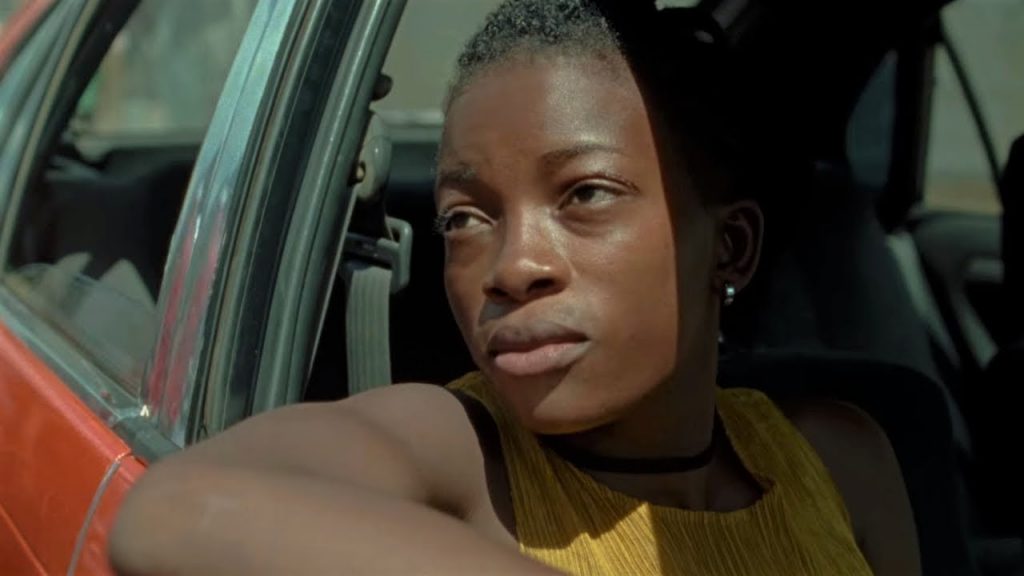 Thrilling emerging afropunk duo Tshegue recently released a new video for 'Muanapoto', lifted from their debut EP Survivor released last year.
Shot in Abidjan, capital city of Ivory Coast, the striking new video harnesses the primal energy of 'Muanapoto''s kinetic drumming loops, beneath the no-fucks-given attitude of French-Congolese frontwoman Faty Sy Savanet's rhymes, to articulate a story which is actually about silence and isolation. Speaking about the film, which tracks a profoundly deaf and mute young girl negotiating her way out of a world devoid of sound, Argentinian directors Pantera say : "From the moment we first heard 'Muanapoto' we knew we wanted to make something that did justice to its insane rhythm and trance feeling. 'Muanapoto' speaks for African immigrants in Europe who upon arrival are forced to deal with the unknown, surrounded by new customs, foreign languages, different food and climate, all of which can lead to feelings of alienation. 'Muanapoto' also feels like a release, a letting go, and that translates to the girl in our video, who feels the need to express something and is able to do so through dance and her body."
You can check out the video above as well as Tshegue's Survivor EP that the band released last year (below), capturing their folding traditional African antecedents into a commanding brew of punk and garage sensibilities.
Article Tags:
Afropunk
·
Congo
·
DRC
·
Pantera
·
Tshegue