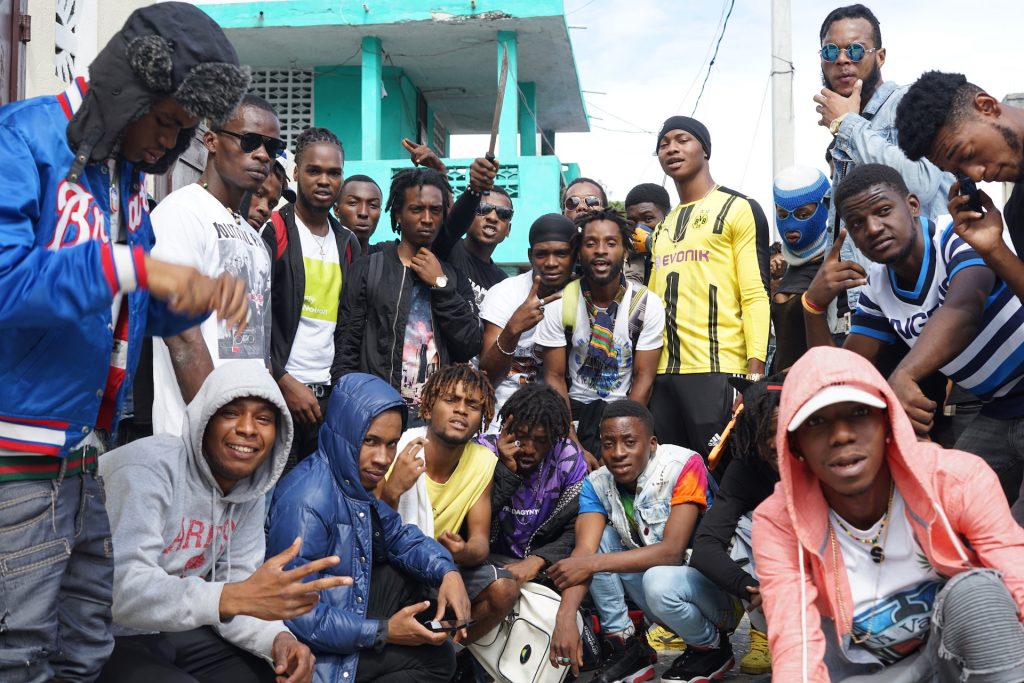 Kazitexx is a hip-hop collective of young producers and rappers from Haiti with tentacles in France, the USA, the Dominican Republic and the Netherlands. The group counts a dozen members and weaves Afro-Caribbean rhythms and a diversity of languages (mainly English and Kreyol) into Trap, Rap and Kompa. The group was formed in 2011 in Port-au-Prince French high school and has been dropping bilingual singles on Soundlcoud and Youtube for a few years now.
'Vibe Nou' is the lead single from San Konplex, Kazitexx's 5-track debut EP. Lyrically, the song is half English half Kreyol, with each MC bringing a different style and flow. In the video, the crew shows their fans how they party in Haiti, how they enjoy their day and how everything flows into the night life.
Dig deeper and listen to San Konplex EP below.
Article Tags:
Haiti
·
Hip-Hop
·
Kazitexx