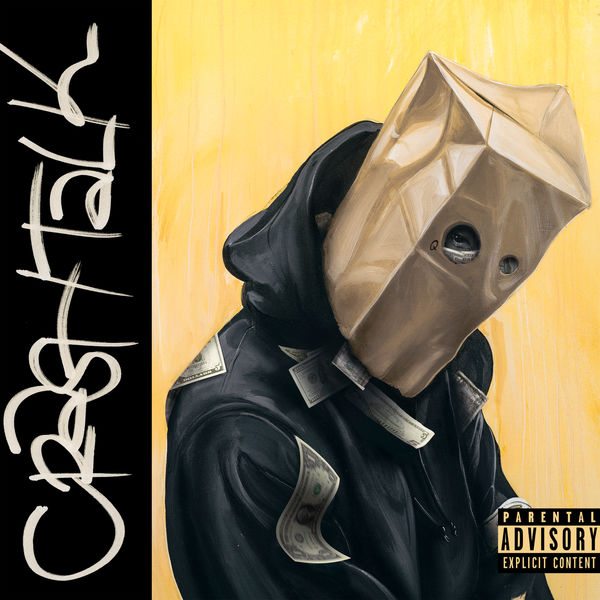 California-based rapper ScHoolboy Q unveiled his new album called CrasH Talk and as usual, the TDE rapper was relatively discrete between 2 albums. We've seen how Q handles the art of appearing right where it's needed, on some well-chosen projects like Black Panther and Creed 2 movie albums, or with 21 Savage on the great i am> i was, and his ability to wait for the perfect moment is also obvious.
This 5th studio album is far from being its best but the quality remains great, with a cast of sensational rappers like Travis Scott, Lil Baby, 21 Savage. Singers, Ty Dolla $ign and 6lack are key on some features which help to soften a tough tracklist. On the instrumental side, TDE called long time collaborators like Sounwave, DJ Dahi, !llmind, Cardo, Boi-1da, Nez & Rio or Jake One who all play a big part in this much-anticipated album.
Find the album on Spotify, Deezer and Apple Music.
Crédits CrasH Talk:
1. Gang Gang
Production – J- Bo & DJ Fu
2. Tales
Production – Jake One, G Koop, DJ Dahi
3. CHopstix ft. Travis Scott
Production – DJ Dahi
Written By – ScHoolboy Q, Travis Scott, Kendrick Lamar, DJ Dahi
4. Numb Numb Juice
Production – Nez & Rio , DJ Fu & Baby Keem
5. Drunk ft. 6LACK
Production – Bēkon, Sounwave, DJ Dahi
Written By – Kendrick Lamar, DJ Dahi ,Sounwave, Kendrick Lamar, Bēkon, ScHoolboy Q, 6Lack
6. Lies ft. TY Dolla $ign, YG
Production – Sounwave, Baby Keem
7. 5200
Production – Sounwave , !llmind
Written By – Sounwave, !llmind, Kendrick Lamar, ScHoolboy Q
8. Black Folk
Production – Jake One , DJ Dahi
9. Floating ft. 21 Savage
Production – Cardo, Johnny Juliano
Written By – Kendrick Lamar, Johnny Juliano, Cardo, ScHoolboy Q,21 Savage
10. Dangerous ft. Kid Cudi
Production – DJ Dahi
11. Die Wit' Em
Production – Cardo, Johnny Juliano
12. CrasH
Production – Boi-1da
Written By – ScHoolboy Q, Kendrick Lamar, Boi-1da
13. Water ft. Lil Baby
Production – Cardo, Johnny Juliano
14. Attention
Production – Nez & Rio
( Source : Apple Music & Genius.com)
Article Tags:
Dj Dahi
·
Schoolboy Q
·
TDE