It seems like we've just somersaulted into February, today is already the 9th and before we know it, we'll all be in December holiday mode which is totally odd considering that January seemed to have lasted FOREVER! Weird right?
Anyway, I could not let the first month of the year pass us by without listing some of my favourite and worthwhile musical gems to have come out of it (in no specific order). This short list of seven songs (seven is such a random number, I know) is not limited to any genre whatsoever so don't over analyse it and give yourself a headache, just sit back, read on and discover some new music!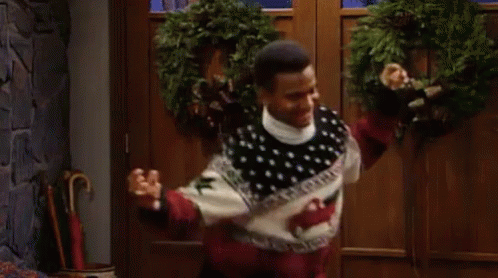 We first start off with the song 'Get it' by rapping veterans Busta Rhymes and Missy Elliot featuring Kelly Rowland. This isn't the first time Busta Bust and Missy have come together. The two have collaborated on a number of previous records, including 1998's 'Get Contact', 2008's 'She's Fine', and 2012's 'Why Stop Now (Remix)'. Rowland and Missy  have also appeared together on Fantasia's 2013 R&B track 'Without Me'. I've personally never been particularly big on rap but give me a few good bars on a catchy beat that I can bop to and you might, just MIGHT find me adding it to my playlist.
It's been a significant  amount of time since the release of  'The Lost Sounds' by Nigerian producer and songwriter LeriQ who has now returned to his audience with a fresh sound on the song 'Start all over'. The smooth R&B jam features our favourite alternative RnB artist Odunsi 'The Engine'. This song comes just before LeriQ's highly anticipated EP Dopamine. Again, i'm personally not too familiar with both artists but as soon as I heard the song, I was instantly convinced. It reminds me of a lazy beach day sitting alongside your favourite lover with endless cocktails in hand. Definitely a feel good song.
On the very end of December 2017, Cardi B and Bruno Mars brought us quite the bop with the remix of his song 'Finesse' off his album '24K Magic'. The 90's-style track has risen all the way to No. 3 on the Hot 100, up a total of 32 spots from it's original position. Definitely something to write home about as the last and only other time a song has had a come up of such noteworthy mention was by the king of pop himself, Micheal Jackson with the song ' Black or White' in 1991. As you can imagine, this really is a HUGE accomplishment, especially for my girl Cardi who has been on a serious 'Just hits, no misses tip' – as usual, I stan.
We obviously could not draw up this list without mentioning Big daddy Dreezy, OVO God himself, Drake. Of course with Drake being Drake,his new song 'God's Plan' broke major records on it's first day with  streaming records on both Spotify and Apple Music, racking up a ridiculous 4.3 million and 14 million streams respectively. Look, I really don't know how he does it but whatever Drake seems to put his voice to, it always turns to gold. Not my favourite Drake song of all time, probably not even in my top ten buuuut the people have spoken and the numbers don't lie.
Now this one is definitely for the old school RnB lovers like myself, you guys remember Craig David right? Mister 'Rendezvous', '7Days and 'Walking away'? If I remember correctly (Which I do BTW,) Craig definitely had all the girls swooning over his honey smooth voice. After a substantial amount of years, with a big return (ahead of his January 26 album release ) Craig recently released his newest single 'Live in the Moment', with Kaytranda and Goldlink. The song definitely has a pop influence to it but surprisingly very reminiscent of his old vibe and to be honest, I really have missed this Craig David! Hopefully this new album can bring back old fans as well as conjure up some new ones.
Now I wouldn't call myself much of an AKA fan but one can't deny that the rather big headed rapper has an impressive collection of music under his belt. His recent release 'Sweet fire' has a somewhat futuristic sound that I (begrudgingly) can't help but find myself being attracted to. Lately the rap star seems to have been swaying more towards the pop sound which has worked well for him as you'll hear in this song. I imagine bopping to it on a rainy day stuck in traffic whilst sipping on my coffee. Not bad AKA, not bad at all.
The Atlantic duo 'St. Beauty' (Alex Belle and Isis Valentino)  has always been a bit of a marvel to me. There's something so astounding in the manner in which they capture their music. I always find myself drawn into the lyrics, their soft tones and their smooth melodies, listening to them feels like SUCH a personal experience. My favourite song to date has to be 'Borders'. Give it a listen and you'll understand exactly what i'm talking about. Moving swiftly right along, the pop duo recently released the song 'Not Discuss It' (which comes off of their debut EP, Running to the Sun) which in true fashion en captures their very sensual yet melodic style of music. The song explores the complications that naturally arise in a romantic relationship, the ups and the downs, the tears and the laughter. It's got a good beat to it and gets straight to the point without over simplifying it. I'm definitely giving this one a thumbs up!
Well, that's me for the most part, until next time. Hope you enjoyed my two cents worth of what I consider to be good music.
Compiled by : Mawatle Mpuru
Article Tags:
AKA
·
Bruno Mars
·
Busta Rhymes
·
Cardi B
·
Drake
·
Finesse Remix
·
Get It
·
God's Plan
·
Kelly Rowland
·
Live In The Moment
·
Missy Elliot
·
Not Discuss It
·
St. Beauty
·
Sweet Fire