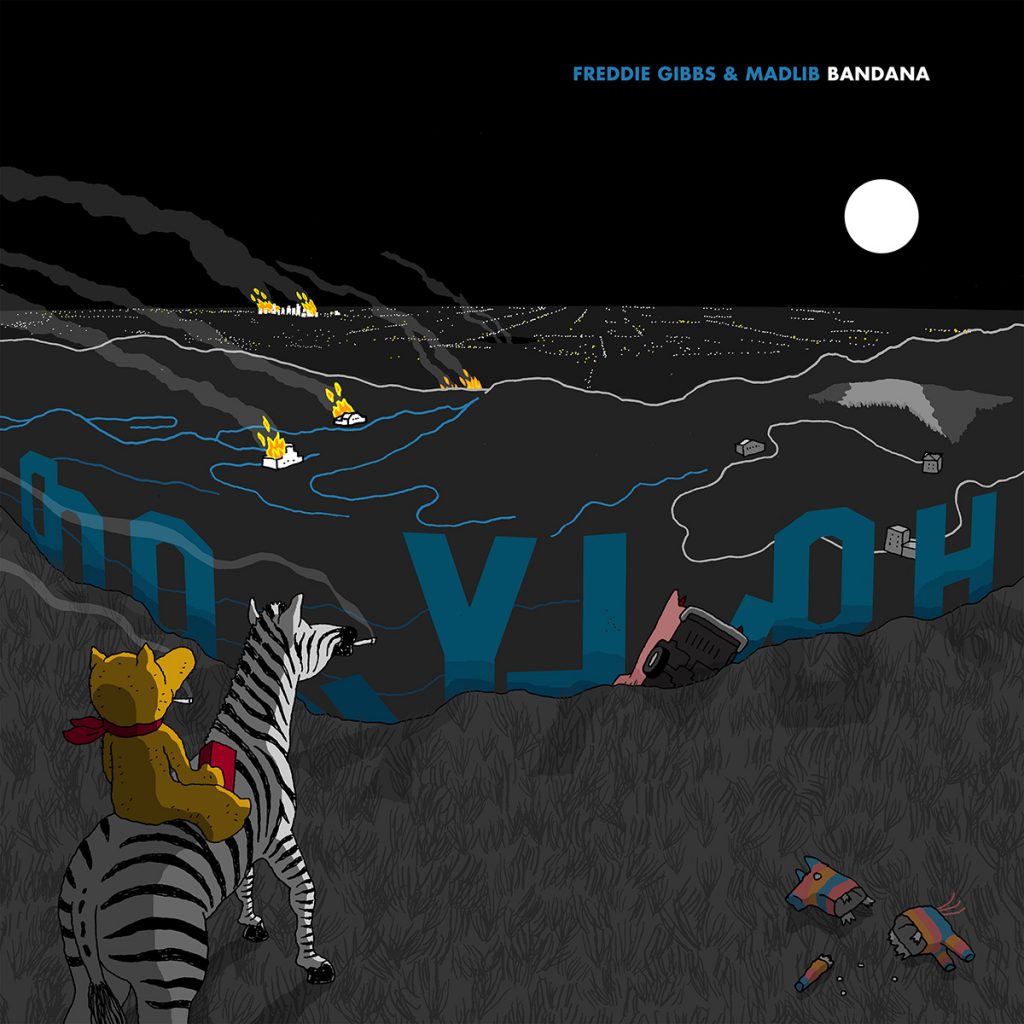 Freddie Gibbs and Madlib's Bandana, one of the most anticipated hip-hop releases of the year, is now available. This is the second collaboration of the duo after Piñata that revolutionized the world of rap in 2014. Five years later, the combination of Madlib's psychedelic beats and Gibbs' ultra-hard lyricism continues to spread slaps in the face, like the remarkable and instant classic 'Crime Pays' did.
Bandana's guest list includes Pusha-T, Killer Mike, Anderson. Paak, Yasiin Bey and Black Thought from The Roots.
Hoping not to wait another half decade before next!
Article Tags:
Anderson.Paak
·
Freddie Gibbs
·
Killer Mike
·
Madlib
·
Pusha T
·
Yasiin Bey