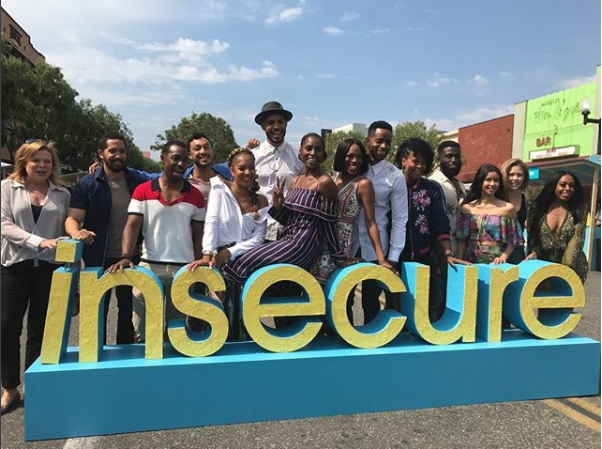 Insecure is an HBO original comedy-drama series based partially on Issa Rae's widely lauded web series Awkward Black Girl. The series first premiered last year on October 9, (2016). Since its release the show has gone on to receive critical acclaim. After having ended a successful second season about three weeks ago, on the 8th of August, the announcement was made that the show has been renewed for a third season. YAY!
The story-line explores the black female experience regarding friendships, love, sex and everything else that seems to weigh heavily on our minds from the perspective of the two female protagonists, Issa (Issa Rae) and Molly (Yvonne Orji) who have been best friends with each other since their college days at UCLA.
Now if you did not know, let me be the first to tell you. This. Show. Is. HILARIOUS. Not only does it tickle the funny bone but it is just relatable in a manner that only Issa Rae can make possible.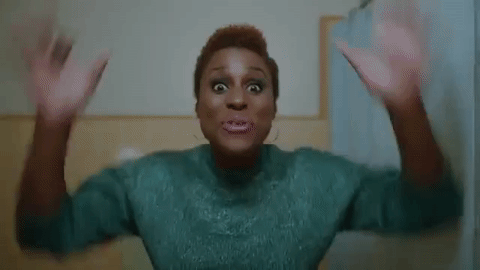 Moving on to the music, season two featured a variety of songs from artists like Frank Ocean, Bryson Tiller, Lion Babe, Smiles Davis and new music from Sza, Miguel and Jorja Smith. The series has a popular Spotify playlist that contains season one and two's soundtrack, with new songs being added weekly as season two progressed. I would say that the biggest attraction to the music in the series is that there's a major focus on this 'raw' urban sound and that a lot of the lyrics depict situations that the audience (mainly your black young female) has been through or are going through. Again, 100% totally relatable.
Looking at an interview by Business Insider with Kier Lehman who is the music supervisor for the show, an important aspect regarding the musical direction was that a lot of artists as well as up and coming artists from Los Angeles be featured as the show is based in L.A. Insecure has also been a major platform for underground and undiscovered artists which is awesome because, hello, who doesn't love new music right? "…as well as including classic songs interspersed throughout the episodes to help ground the show, and give the audience songs that are familiar. [Those songs] kind of bring them back to a certain time, or remind them of a time when that music came out. That also helps bring a little more context to the scenes." – Kier Lehman
We're SO excited for season three even though there's still a long way to go until we have access to that but in the mean time, do stream all the songs to your pleasure on Spotify, Apple Music and Deezer.. You're welcome!


Compiled by Mawatle Mpuru
Article Tags:
HBO
·
Insecure
·
Issa Rae
·
Kier Lehman