En langue zulu, 'Afrique du Sud' se dit 'Mzansi'. Le talentueux et hyper actif rappeur/producteur
Spoek Mathambo
, tête pensante de récent projet
Fantasma
, est souvent considéré comme un des ambassadeurs des nouvelles musiques urbaines sud-africaines, localement désignées comme la 'Mzansi renaissance'. C'est avec la casquette de réalisateur que Spoek Mathambo et 
Lebogang Rasethaba
 sont allés plus loin dans l'exploration de la très fertile scène électronique sud-africaine à travers le documentaire 
Future Sound of Mzansi. 
Ils y passent en revue une multitude de sous-genres musicaux souvent liés à une région, une ville ou un township. Le film fait témoigner un casting impressionnant de d'artistes du pays avec entre autres 
Okmalumkoolkat
,
Black Coffee
,
Sibot
,
DJ Spoko
,
Nozinja
,
Jumping Back Slash, Felix Laband
…

La première des trois parties du docu se concentre notamment sur le gqom, récent mouvement électronique minimaliste né à Durban affilié au kwaito et à la house. On en apprend aussi davantage sur le shangaan electro, danse et genre musical ultra rapides dignement représentés par Nozinja. La seconde partie nous fait découvrir la fourmillante scène électronique de Cape Town. La troisième s'intéresse au towship d'Atteridgeville où sont basés Dj Spoko et Dj Mujava.
Regardez les trois parties passionnantes de Future Sound of Mzansi embarquées dans se post et apprenez à prononcer le mot 'gqom' comme un vrai zulu.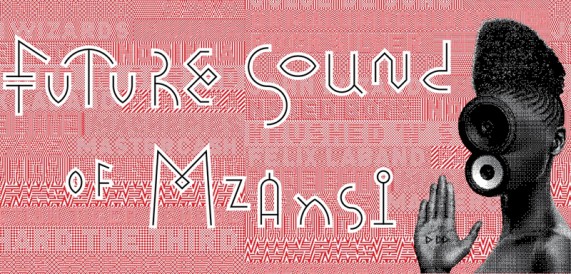 Article Tags:
Black Coffee
·
DJ Spoko
·
documentaire
·
gqom
·
Jumping Back Slash
·
Lebogang Rasethaba
·
Nozinja
·
Okmalumkoolkat
·
shangaan electro
·
Sibot
·
Spoek Mathambo